Tour 2011
Austria - May 2011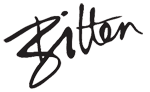 Austria - May 2011
PPC, Graz
Thursday 19th May 2011
Well we're back in austra for a few gigs on the Bitten trail. Joining us for this stints our the wonderful Charcoal Sunset who also joined us on the German leg. More on that once I've pieced together my brain and the weird bunch of photos I seem to have taken. We start in Graz on a beautiful day. Graz must have the prettiest red light district. We amble around and taunt a canoeist and soak in the views and the beer. From our backstage we can look over the entire club, not sure the Charcoal's notice we're mooning them while they're playing. Ah well. Great show tonight. Always a good show when you run out of songs to play! Drinks are drunk, quite a lot of bad french is spoken, and a fair bit of falling over. Hello Austria!
Weekender Club, Innsbruck
Friday 20th May 2011
Eventually everyone gathers at the bus nursing heads and hearts. Man was not supposed to sleep in moulded plastic hotels! Woken up by Juri from the charcoal's singing in the street so we join with the dulcet tones of our casio beats. A lovely mountain drive later we're back at our favourite Innsbruck club for more silliness. The owner now runs a record shop so we head over there for a meet n greet. This turns more into a shopping expedition. Starting to think this is a ploy on his behalf to increase sales! It works too! Tonight is a very drunken affair, as much the crowd if not more so. The charcoal's very sweetly have toilet papered our bedroom for the night. We respond with cornflakes in the pillows. Then off into the night depositing band members in various bars and clubs throughout the city and some being carried home to be fair.
Rockhouse, Salzburg
Saturday 21st May 2011
Last night of a very short tour and already people are broken! Suffice it to say paramedics are on hand side stage tonight! Everyone gets through it. The drive is made very pleasant thanks to a stolen service station Elvis cd. Salzburg is the kind of beautiful town you can walk round in half an hour which is very handy. What a marvelous club and people. Tis a lovely show and afters we hang in the bar, chat to everyone have a bit of a boogie. Also the tour game of stealth nose licking has been resurrected. Gosh its not been long enough.